#MensFolioMeets David Lebée, the Co-Founder of Daytime Hotel Booking Platform, Dayuse
Published on mens-folio.com | 12/01/2022 | Direct Link
By: Byran Goh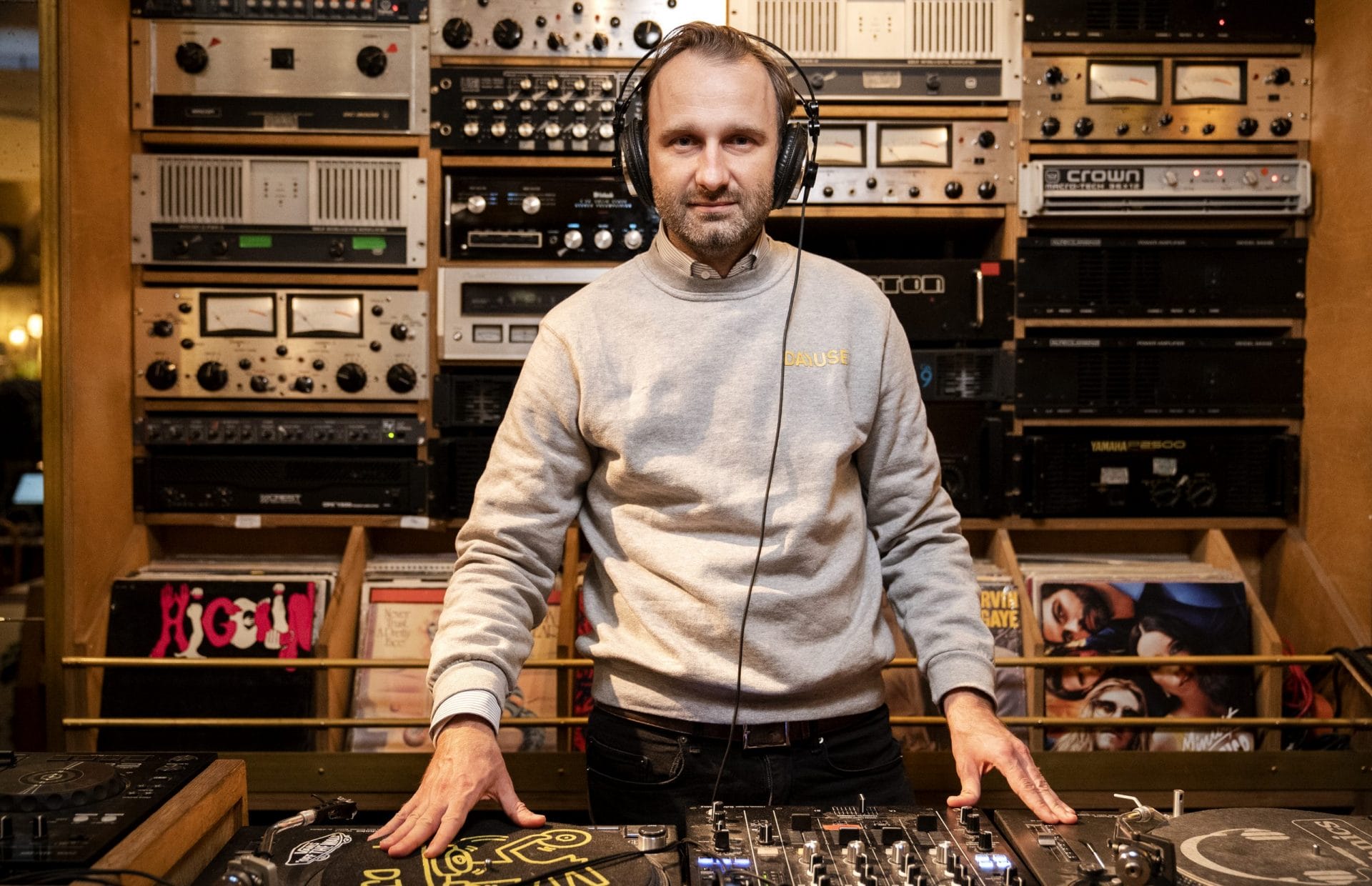 What if we told you that Dayuse — a booking platform for microstays — meant that you can do whatever you want in any hotel room on any day of the week? What if we then told you that this conception of a daycation (though you can do staycations too) can start for less than SGD$90?
What if we also told you that co-founder David Lebée will even allow you to book without a credit card and cancel for free up to the last minute? Well, just need on folks because this is how he's making Dayuse the platform to book your next in-hotel adventure.
Hi David, for people I'm interviewing for the first time, I usually like to get them to pitch their business in 10 words or less so if you could entertain me…
Dayuse is like a key that gives you access to private spaces anytime, anywhere. Hope that entertained you Bryan!
Funnily enough, I've been wondering why nobody has done this so the concept of Dayuse is really quite smart. How did you come to conceptualise it?
I had the idea of creating Dayuse while managing a trendy hotel in Paris when I realised guests were looking for new places to explore for just a few hours without breaking the bank. However, the traditional hotel industry was not created for this type of demand: daytime reservations.
I searched on Google and instantly realised nobody had the idea to create a platform for hotel daytime bookings. One of the reasons I guess is that it can be tricky for hotels to market daytime offers with lower rates than their overnight. It can be confusing for guests.
The other main reason is that hotels were shy about the type of clients they would attract – but this wasn't an issue for us as I've noticed how consumers' behaviours were slowly evolving. Consumers are constantly on the lookout for novel experiences whether it's a daycation, a romantic getaway, or a temporary office for the day, there were new demands that were not fulfilled by traditional hotel offerings.
As a former hotelier myself, I was also looking for new ways to generate additional revenue for hotels that were suffering from the competition of the sharing economy. Therefore, Dayuse is the perfect match between matching hotel occupancy rates with the evolving demands of customers.
How much cheaper is it than to book a room for a day's use during Dayuse? And how do you make sure it's that affordable?
It is at least 30% less expensive and can reach a maximum of 75% in savings compared to an overnight stay. With Dayuse, guests will also have access to traditional hotel amenities such as pools, gym, spa and F&B offerings, dependent on the chosen hotel and subject to availability. The bonus is that the amenities are a lot less crowded during the daytime slots, allowing guests to relish the best experience.
We also create tailored offers with our partners to ensure we provide the best experience at the best price.
What was the general reaction by hotels when you pitched the concept to them? What do you think makes a great hotel today?
There can be some reluctance at the very beginning but honestly, hotels understand very quickly the benefits they can gain with Dayuse including attracting a new clientele, developing incremental revenue, optimising unused inventory, and increasing their occupancy rate.
In my opinion, what makes a great hotel is one that has a strong personality, with various offerings available, and boasts a cosmopolitan vibe with culture and art available (photographs for example). I personally love it when the hotel is open to the influences from the surrounding neighbourhood and in turn, attracts both locals and travelers.
Actually, what's the "take up" % of people for just a span of a few hours? Do you happen to know…what…they do….
I see what you mean and… Yes, we do! Dayuse.com caters to a modern clientele, sought out by an urban, quick-paced, connected customer base, willing to enjoy hotels for a few hours during the day.
What our clients have in common is that they are locals willing to stay at hotels in their own city and enjoy an escape from their daily life at a lower cost. Some come with their partner, others with a friend or a family member, and others alone. And yes, I can tell you that the majority of our clients are couples. Some are looking to spice up their romance while others are just relieved to have some private time away from the kids and their daily routine. The rest come to pamper themselves and enjoy a change in scenery from their own home/city!
There's no need for any complex logistics or planning and you can book a daycation with a few clicks for less than SGD$90 and simply leave with your handbag. We categorize these clients in the leisure segment and they represent about 75% of our guests.
The business category represents 15% of our clients. Most of them are remote workers looking for a temporary office for the day. Others need to find inspiration in a refreshing, exceptional environment (photoshoots, ideation sessions...).
The remaining 10% are travelers looking for a place to rest during a layover, before a late departure, or after an early arrival. Remember that checking into a hotel is rarely before 3pm and check-out usually happens around 12pm. Dayuse offers the perfect solution to avoid wasting hours in airports and we get a lot of messages on social media thanking us for being a lifesaver!
Frankly, it takes some balls to allow your users to book without a credit card and cancel for free up to the last minute. Doesn't that encourage asshole-customer behaviour?
Honestly, trust is a major component of the relationship we create with our clients. We encourage guests to be respectful towards our partners and cancel even if it is till the last minute. On the hotelier side, the Dayuse room was initially meant to be empty until the check-in of the overnight guests so the bookings contribute purely to incremental revenue for the hotel.
Regarding the concierges, how "wild" of a plan can they make? Are there already some pre-made guides and they you know, just match it to what customers want?
We don't have our own concierge (yet!) but we do get special requests like guests requesting for a heart of petals on the bed to celebrate an upcoming wedding anniversary for example!
What else can you find Dayuse in the world?
Dayuse was first created in France in 2010 and today, it has expanded to 26 markets globally with 7,000 hotel partners! Dayuse has generated over one million in reservations and SGD175 million in business volume in 2021.

This year and every year: "Happiness" by Pointer Sisters. It cheers you up no matter how your day is going!
Once you're done with this story about Dayuse (book a room here!), click here to catch up with our December/January 2022 issue!